Smartly designed, well-made jeans don't have to be expensive. What's more, a good pair of jeans rarely goes out of style and can last a lifetime. Stockholm Quality Outlet is northern Europe's largest outlet village and home to an enormous range of well-known denim brands. Our customer promise is simple: all our products are sold at a discount of 30-70%, or more, to normal retail prices. Why would you go anywhere else for your next denim purchase?
Fotograf: Carl Bill
Background
Denim, the material jeans are made from, originally came from the city of Nîmes in southern France. It was here, in the 19th century, that English merchants first came across the unusually durable material. It was referred to as "serge de Nîmes", or silk from Nîmes, by the traders who brought it across the Ligurian Sea to Genoa in modern day Italy. When the traders later returned to Genoa with another cargo, they saw that the sailors their had begun to make trousers out of the "serge de Nîmes".
First cotton pants
These Genoese sailors' trousers are believed to be among the world's first cotton pants, and the word "genes" or "jeans" is thought to have come from the name of their home city. The merchants brought these new trousers across the Atlantic to North America where a pioneer named Levi Strauss developed the material further and turned it into big business. That was back in 1852, and of course, the production of jeans looks very different now. Today, as concerns about the global environment intensify, a big question is: how can we produce and use denim in a more sustainable way?
Let's hear from some of Stockholm Quality Outlet's jeans retailers and see how they are making strides toward sustainability.
Nudie Jeans – Organic cotton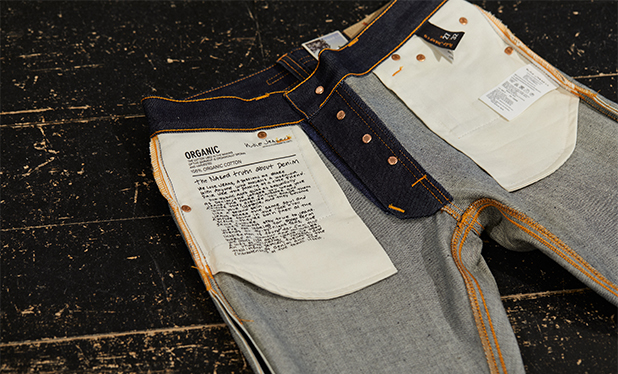 Since its founding in 2001, Gothenburg-based Nudie Jeans has developed and invested in new technologies and solutions to make its processes more sustainable.
For example, the company uses 100% organically grown cotton, which means it is grown without chemical pesticides.
For an idea of the difference between organic and non-organic cotton consider this: It takes 1kg of synthetic chemicals to make one pair of jeans made with conventionally grown cotton.
Avoiding chemicals means not contaminating cultivated land and nearby watercourses, which means better health for cotton farmers.
Free lifetime repairs
The problem: cotton cultivation is often water intensive. The solution: Nudie Jeans has committed to repairing its trousers for free – it fixed 63,281 pairs in 2019 – so customers can choose to extend the lifespan of their garments rather than buy new ones. It doesn't hurt that denim ages beautifully either. Few materials can match the patina of well-loved pair of jeans.
"Ethical production is of course very important, but nothing will ever be better than being able to reuse a pair of jeans over and over again, for the rest of your life," says Calle Hammar, sales coordinator at Nudie Jeans in Stockholm Quality Outlet.
If you can't get to your local Nudie Store, why not order a repair kit from the Nudie website, where you can also learn everything you need to know to make simple repairs at home.
Om det inte går att ta sig till en av deras butiker (Repair Shops), går det att beställa ett Repair Kit från hemsidan, det innehåller allt man behöver för att göra enklare lagningar hemma.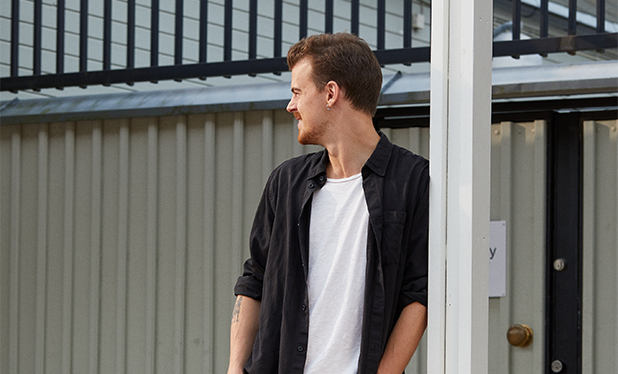 Levi's – less water-intensive production
For pioneering brand Levi's, sustainability means constantly making good choices in the production process, all with the aim of leaving as small an imprint on the environment as possible. This could mean creating material which is even more durable, or developing new technology to reduce the amount of water it takes to make a pair of jeans.
"It is about standing up for what is right, and producing ethically defensible clothing is no exception," said Lucas Leavy, assistant store manager at Levi's at Stockholm Quality Outlet. "Levi's has a long history of caring for its surroundings," he said.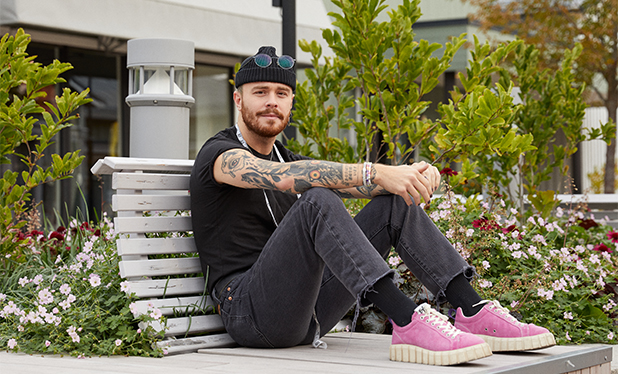 20 different water saving techniques
Denim processing traditionally required an awful lot of water, which prompted Levi's to develop more than 20 ways to reduce its consumption, what it calls its Water <Less® techniques. These means the company can still create the jeans you love but with significantly reduced water consumption. Since 2011, Levi's has saved over three billion liters of water and reused another five billion liters.
Guess – creating a new mindset around sustainability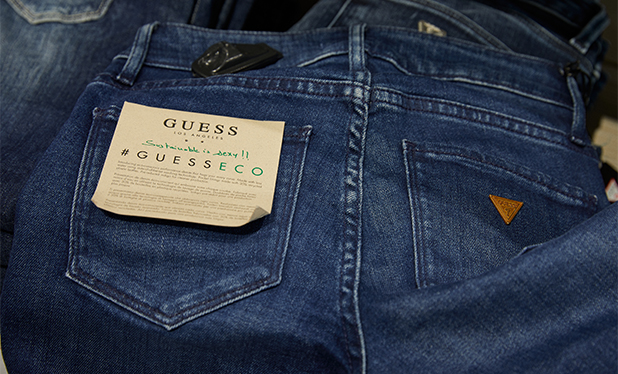 When the Marciano brothers left France in the 1980s, they aimed high. They formulated a business plan incorporating the smart design of desirable fashion to help them crack the US market. The Marciano brothers took inspiration from France and Italy as well as England and Germany aiming to spark American interest in "southern European flirtation" dominating the fashion scene elsewhere in the second half of the 20th century.
It didn't take long for the Guess brand to become a major player in the American fashion industry, in part because of its unusual willingness to invest in exclusive jeans for women. Jeans, in particular, have been the brand's most popular garment since the 1980s, partly because of their fit, and partly because the brand consistently broke new ground in jeans fashion for both men and women.
Today, the company's focus is also on transforming the mindset around sustainability and environmental friendliness. Today, it uses a number of recycled materials in almost all product categories, especially in its jeans. In addition, it is slowly moving away from a seasonal way of thinking, and instead increasingly focusing on designing long-lasting garments which will work season after season.
"We will always try to do our utmost to reduce our impact on the earth, and then a long-term perspective is a must," said Jamal Rancel, store manager at Guess at Stockholm Quality Outlet.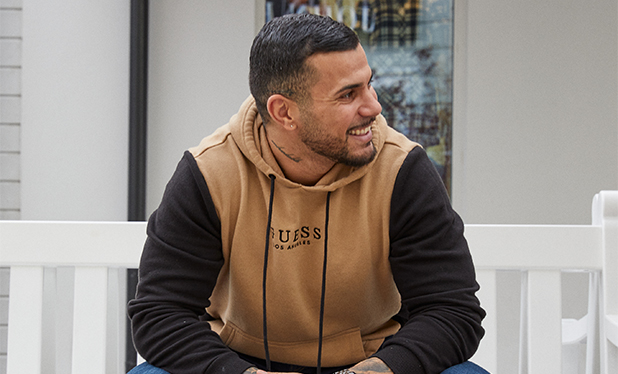 J.Lindeberg – striking the right balance
The Swedish clothing brand J.Lindeberg, which was founded in Stockholm in 1996, has emerged as an industry innovator, both with its new products and designs, and also when it comes to sustainability and environmental thinking. This approach extends to jeans.
The company regularly inspects the manufacturers of the materials it uses to ensure that they follow guidelines on quality and sustainability. J.Lindeberg is also highly selective in terms of the country of production and producer, the company says.
By finding the right balance between stretch and fabric within its designs, J.Lindeberg aims to create jeans that last a long time, so the ecological footprint of its production can be reduced.
"Timelessness in the design allows you to buy a pair of jeans and use those jeans for more stuff," said store manager Peter-Patrik Isaksson. "In addition, it gives you extra space in your closet for other things. It's nice for the wallet and the environment."
Stockholm Quality Outlet is the proud home of many other jeans producers and retailers. Check out: Tommy Hilfiger, Hugo Boss, Calvin Klein, By Malene Birger, Companys, Gant, NA-KD, Filippa K, and more.
Welcome to Stockholm Quality Outlet, where your next pair of sustainably made jeans is waiting for you.